Whaling Statistics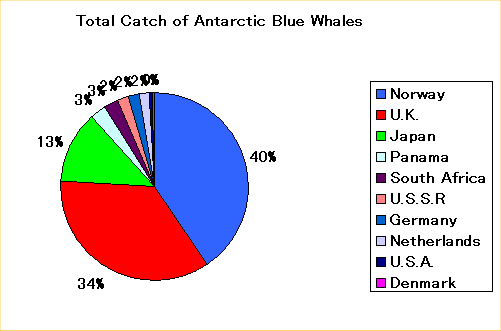 See this section on "Which country took how many whales?"

* Titles marked with *** are recent additions or modifications.

Tables in this section will be improved to cover a wider range of years, species, and type of operations.
Figures contain not only the catch by commercial operations, but also the catch for scientific research.

- Whale Catch History Since Early 20th Century
1910 , '11 , '12 , '13 , '14 , '15 , '16 , '17 , '18 , '19 ,

- Whale Catch History in the Antarctic
References:

The Committee for Whaling Statistics,
"International Whaling Statistics", 1930, 1942

K. Sakuramoto, H. Kato, S. Tanaka,
"Geirui-shigen no Kenkyuu to Kanri" (The Study and Management of Whale Resources), 1991

S. Tatou,
"Hogei no Rekishi to Shiryou" (History and Data of Whaling), 1985
To the top of whaling page